Care Guide | Antique Rings
Some points to remember before you start wearing your ring; most of our rings were crafted more than 100 years ago, and therefore are not designed with our modern lifestyles in mind so, like any precious item, a little extra consideration should be given when handling, wearing and cleaning them.
Find out how to care for the precious pieces you purchase and own, to ensure they retain their charm and sparkle for longer.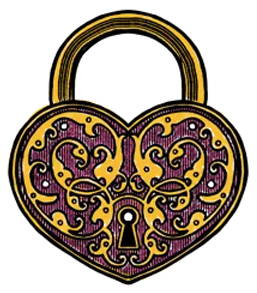 General Guidance
Do ensure that your ring is structurally solid, metal work is intact, and that the stones are not loose on a regular basis.
Do try to avoid wearing your ring where unnecessary, such as while sleeping or working out, as all use causes wear over time.
Do consider getting your valuable ring insured, as sometimes accidents and mishaps can happen, even when exercising caution.
Do use gentler methods and less concentrated cleaning agents where possible.
Don't wear your ring while you are doing any physical task involving heavy objects, abrasive surfaces or slippery substances.
Don't wear your ring when your hand is immersed in water for long periods of time, as your finger size could fluctuate significantly.
Don't wear your ring when partaking in activities that are particularly dirty or messy, as dirt could become ingrained in small gaps.
Don't wear your ring while handling chemical or cosmetic substances that are corrosive, highly concentrated or reactive.
Silver, Gold and Platinum
Unlike gold and platinum, silver tarnishes gradually over time, this is a completely natural process and easily reversed. Tarnishing occurs when copper elements within the silver react to oxygen and moisture in the air and oxidises. This causes a discolouration that dulls the surface of the metal – however on antique rings it can be a very charming feature. There are a few ways of lessening the effects and speed of the oxidation process;
- Limit contact between the ring and perfumes, as these can be highly concentrated.
- Keep your silver rings in a box or bag that is fabric lined to ensure that excess moisture is absorbed.
Stones and settings
Regardless of the hardness, or rating on the Mohs scale, all gemstones are susceptible to scratches and deformities as a result of knocks, friction with surfaces and intense pressure. Some gemstones are more susceptible to discoloration if exposed to harsh chemicals or direct sunlight over a long period of time.
- Always store your jewellery in a dry place in a fabric lined box, or a pouch when traveling.
- For most, a simple cleaning regime of mild soap and link-free cloth are effective, along with specialised cleaning solutions.
CLOSED-BACK & FOIL-BACK
Due to the construction of rings that are closed-back, or foil-back, water can sometimes become trapped and encased at the back of gemstones. Over time this can cause the gem surface or foil backing to fade, and this can only be resolved by a jeweller. Remove any foiled-back jewellery before washing your hands, or bathing.