Exhibiting the brilliance of a glimmering star in the night-sky, the opal has remained an object of great wonder and awe for all of recorded history. Appearing to encompass the hues of many precious gems, many poets and philosophers have posited that this stone carries in it the essence of a volcano, and the spark of a firework, and the light of the world.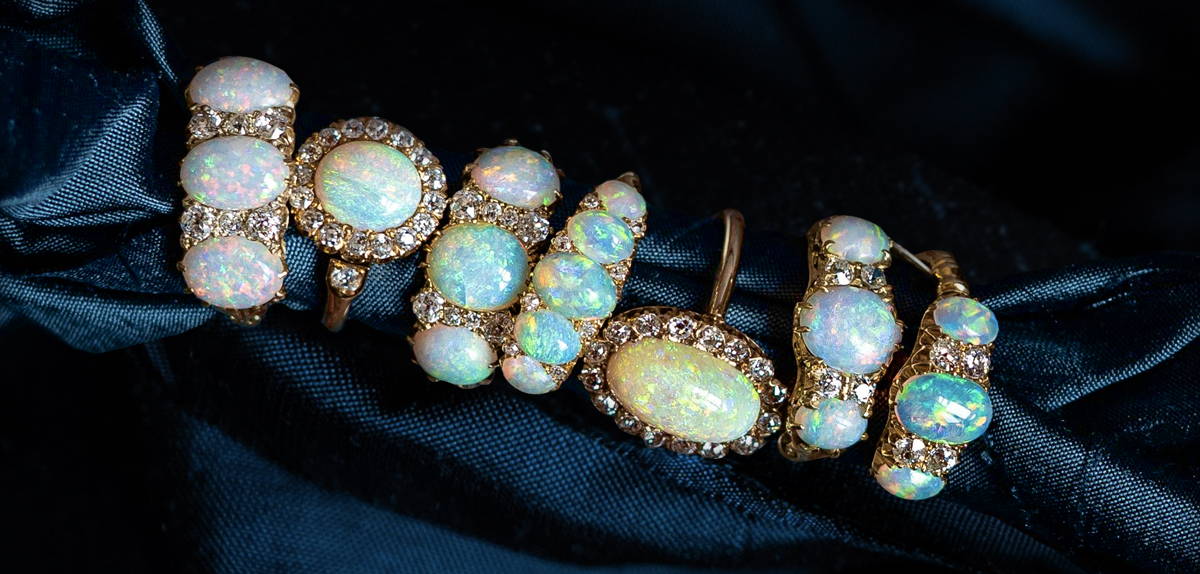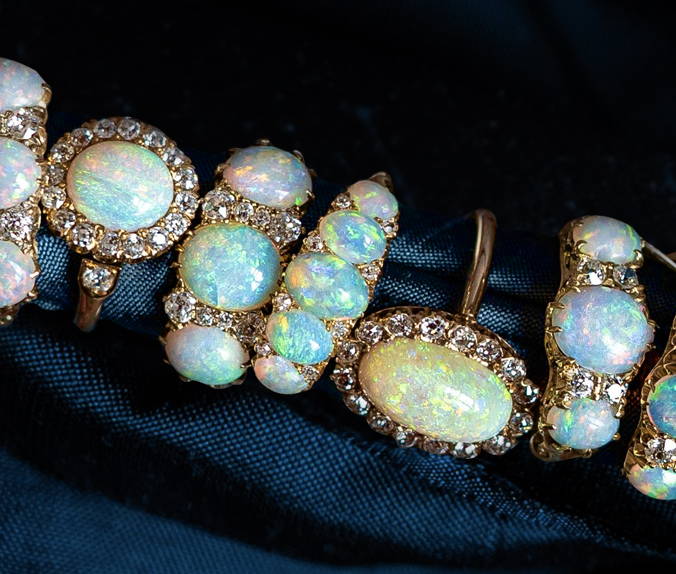 Often surrounded by a bed of exquisite diamonds, ring-makers have been featuring opals in their designs for centuries. In 1870 a large discover of opal stones was made in Australia, and sequently Queen Victoria wore opal jewellery and gifted them to her friends and five daughters. Five-stone opal rings were a popular Victorian style, with the mixing of different types of opal in one piece of jewellery a feature of the Art Nouveau and Edwardian periods.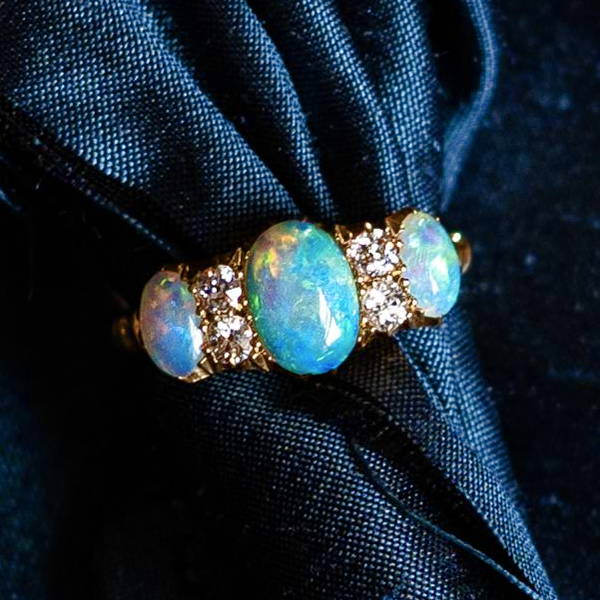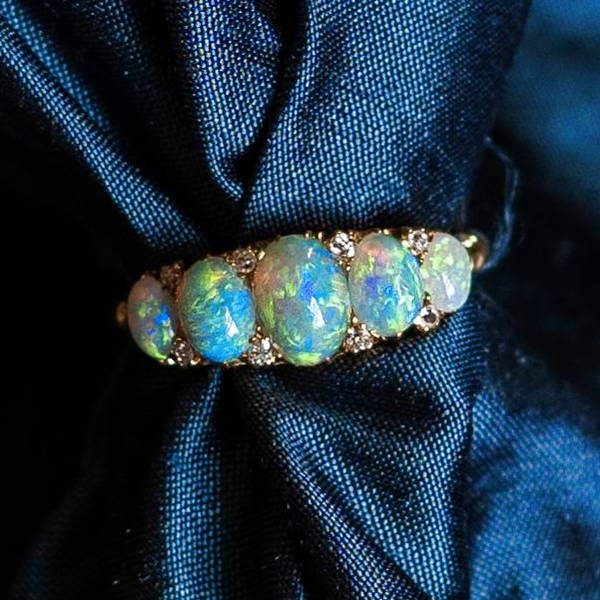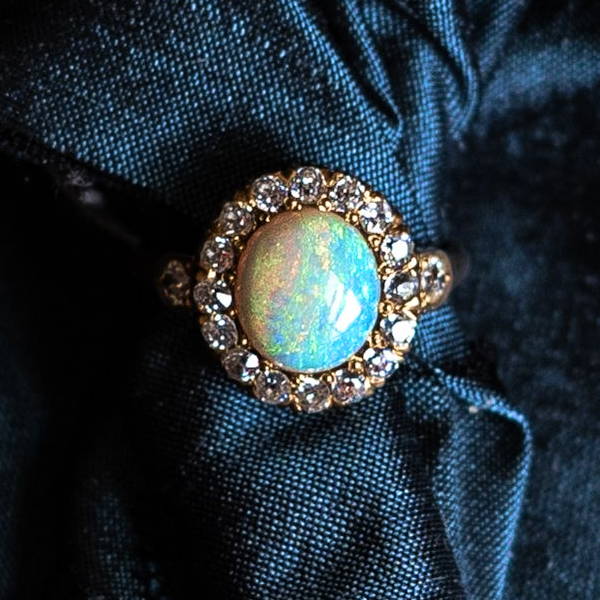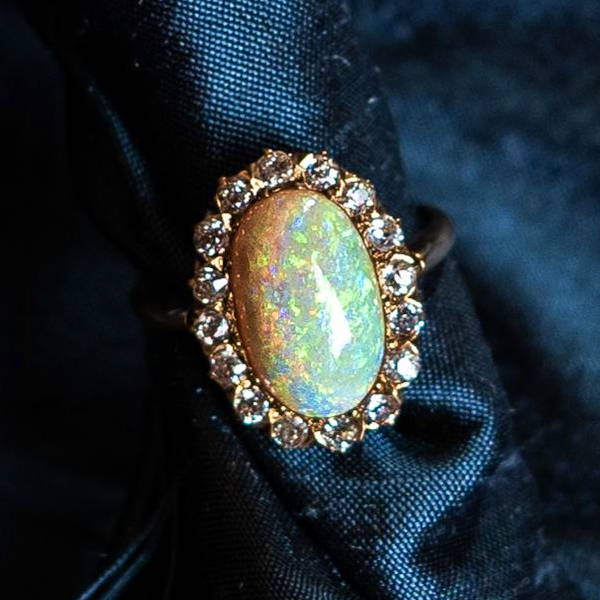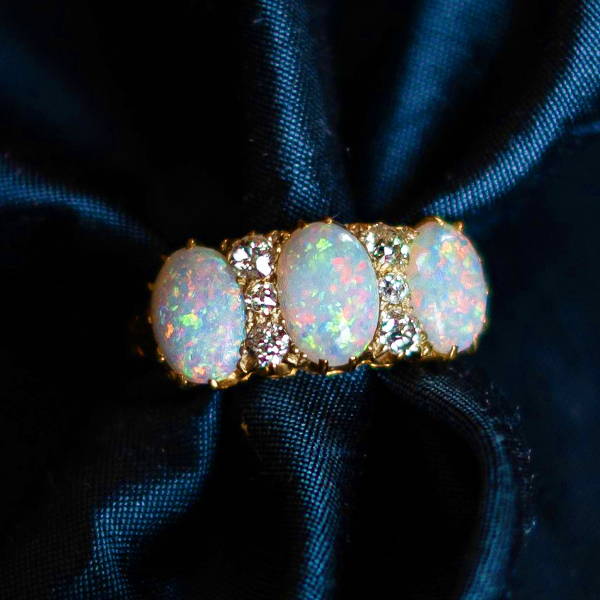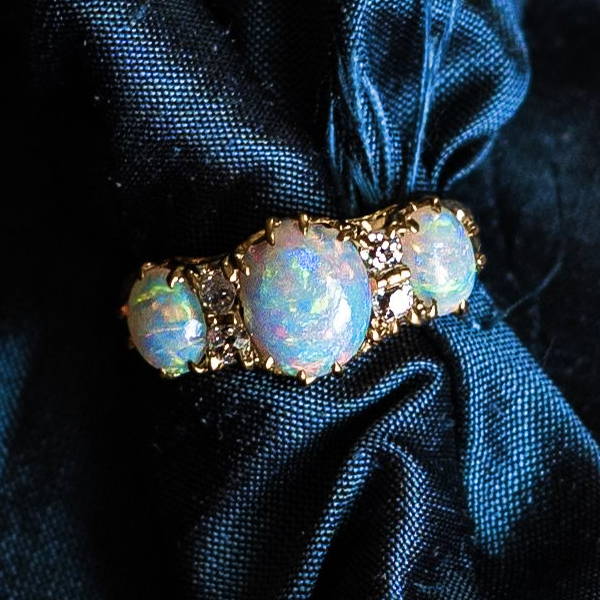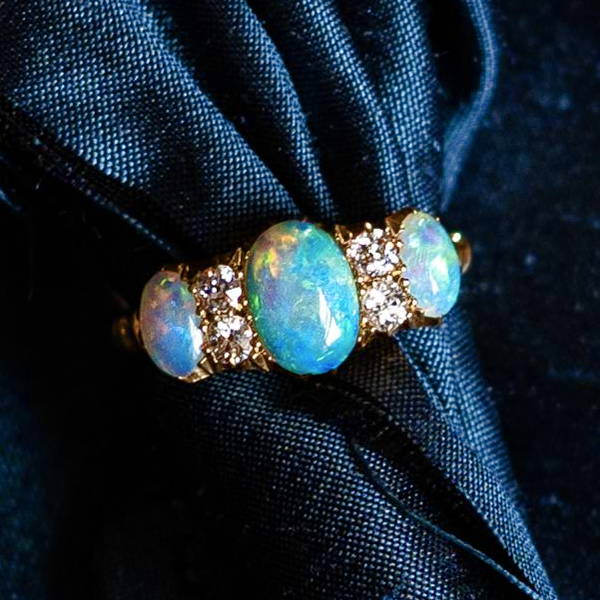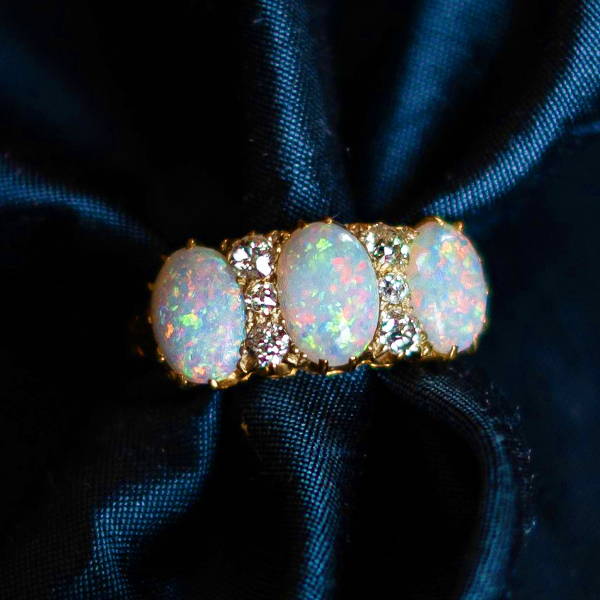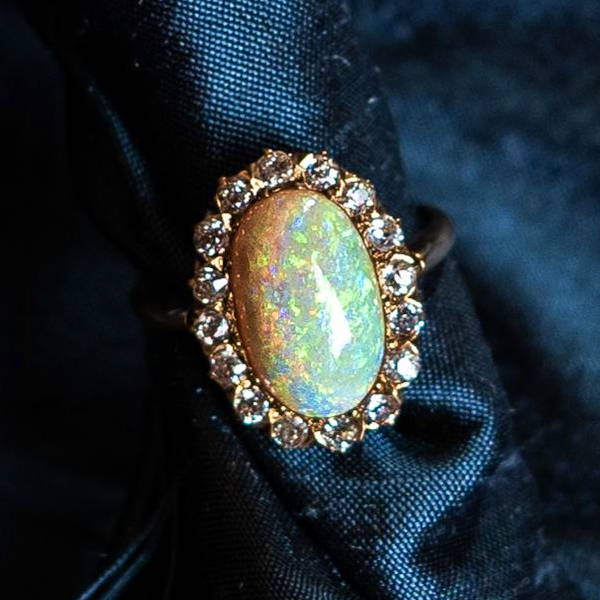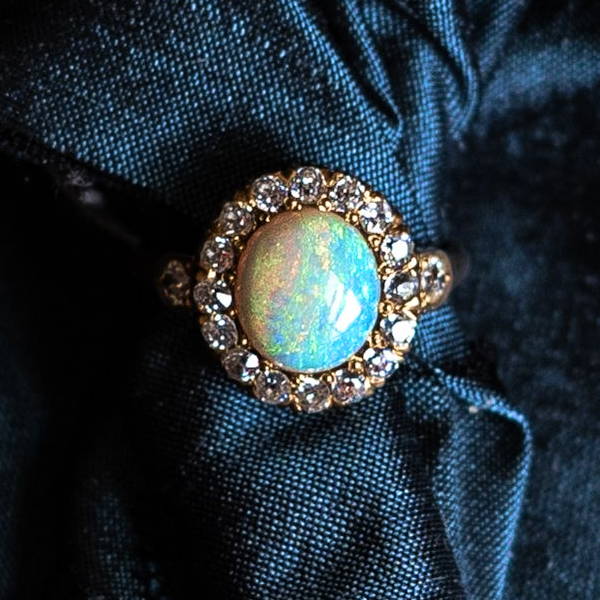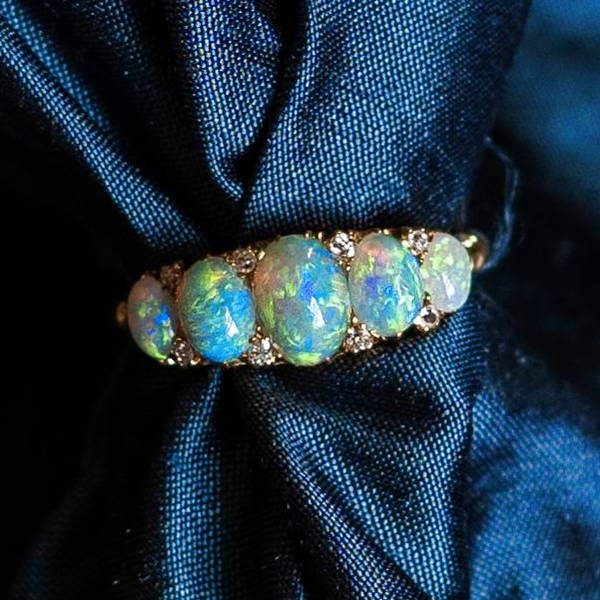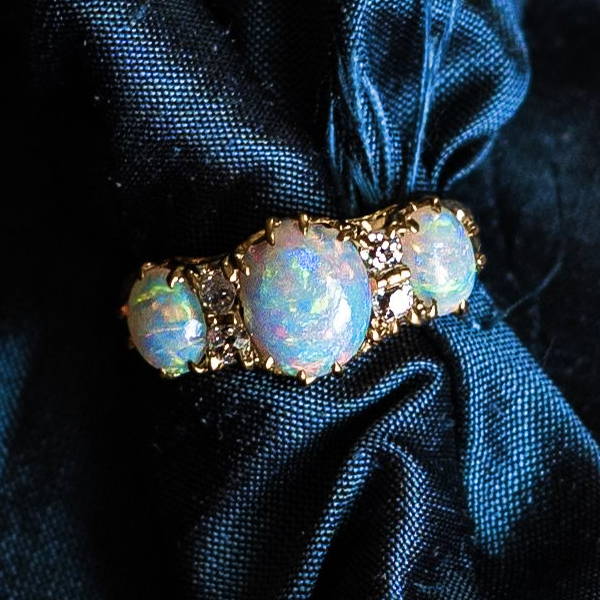 Each with their own quirks, our collection of antique opal rings exemplifies the wonder-inducing appeal of this gemstone. Exceptional when worn individually or styled together, our rings are fitting equally as an engagement ring, or as a party-piece.