Known for their lustrous green hue and striking appearance, emeralds have been one of the most highly sought after gemstones for many thousands of years. Legend has it Cleopatra used to sleep with emerald gemstones as many Egyptians during this period believed this stunning natural gemstone carried special healing properties. Till this day, emerald jewellery is still very popular and the comparative rarity of many precious emeralds makes these jewellery pieces even more exquisite!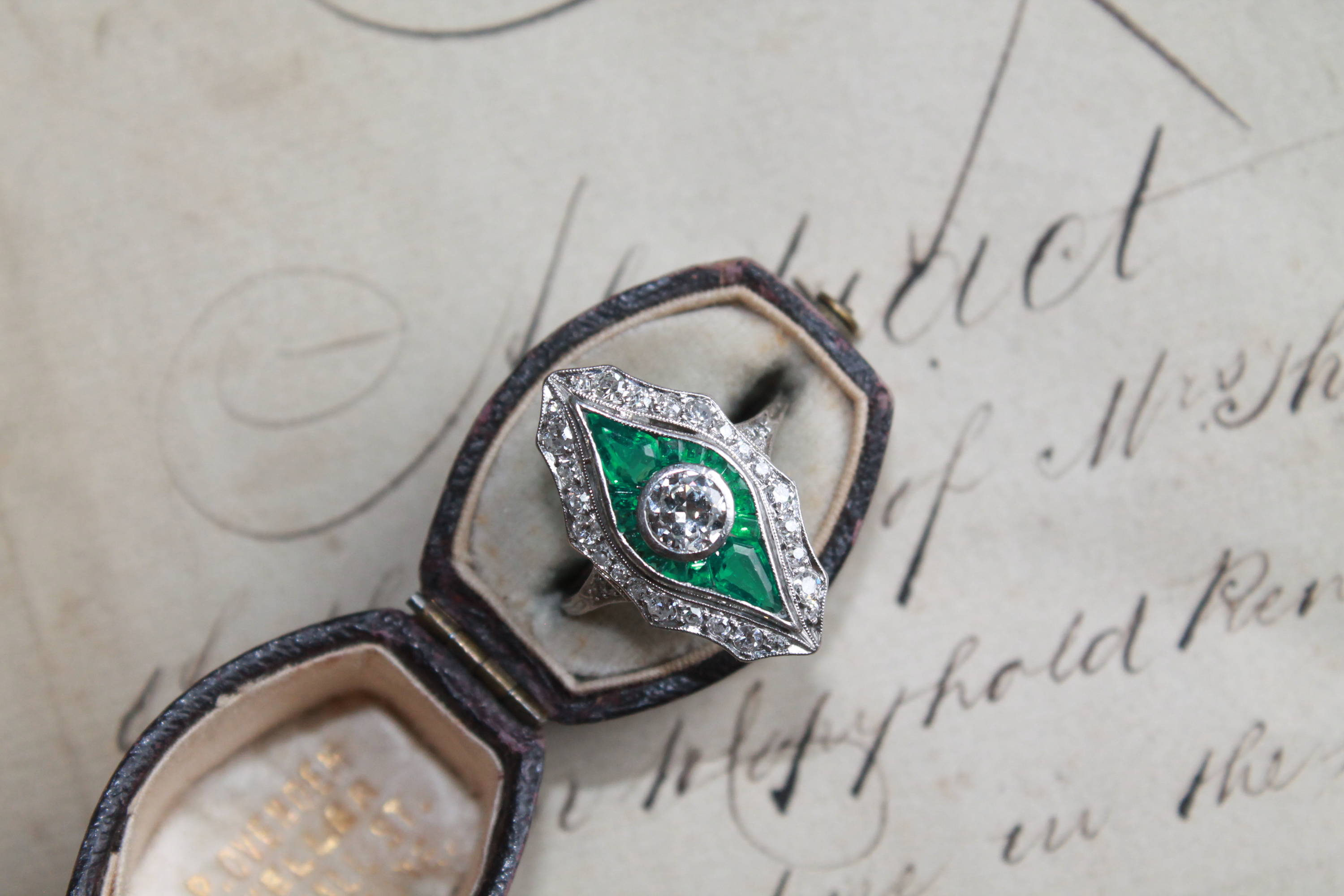 The History of Emeralds
First discovered in Egypt around 330 BC, emerald instantly captured the hearts of many. Derived from the greek word 'smaragdos', which translates as precious green stone, the allure of this elegant gemstone has lead it to become one of the most used gemstones in the world. From stunning engagement rings, to treasured antique amulets to even the used in the queens' crown, emerald really is a gemstone to be adorned!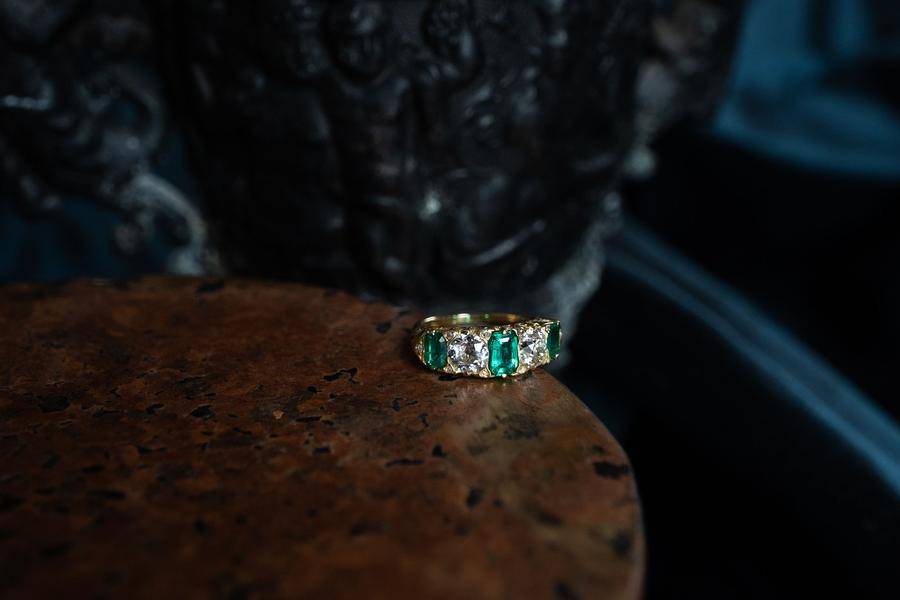 Why are emerald jewellery?
While diamond is often the top choice for an engagement ring, emeralds have grown in popularity over the last few decades. For those who are searching for something with a little more colour and vibrancy, emerald is a hard gemstone to beat! This stunning gemstone also symbolises peace, growth and fertility, making it a perfect choice for an engagement ring. Emerald jewellery is also traditionally given on 55th wedding anniversaries. 
The month of May is represented by emerald gemstones, so if you're looking for a gift for a Taurus or Gemini or simply want to treat yourself to a unique piece antique jewellery, then emerald is where you should start looking!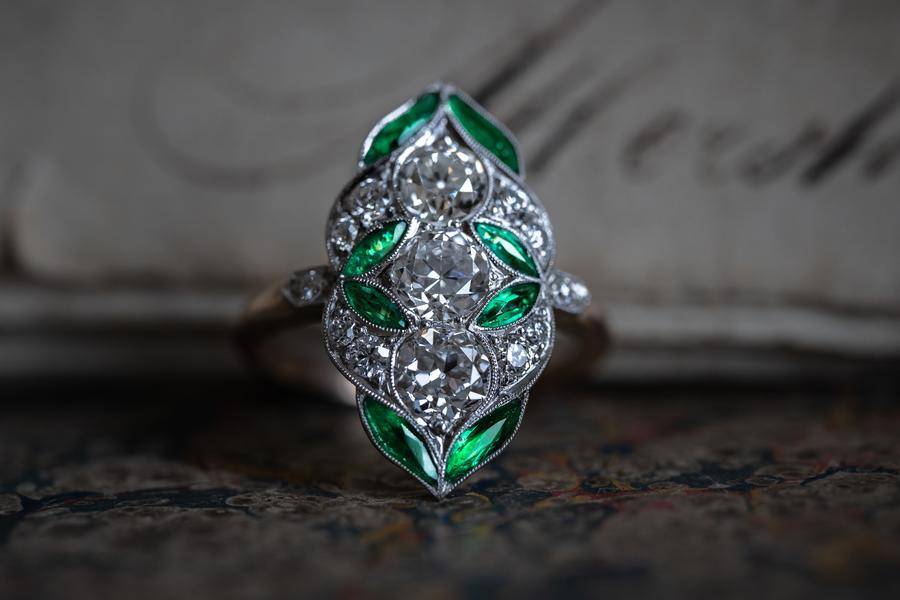 Antique Emerald Rings
As emerald has been considered one of the four precious stones for many hundreds of years, a lot of antique jewellery pieces feature this glorious green gemstone. For many reasons, emeralds make a great choice for a stunning engagement ring. From its vibrant green colour to the symbolism emerald gemstones hold, why not treat that special person to a breath-taking emerald antique ring that will be loved and treasured for many centuries to come.